We encourage all Transport Risk Management clients and non-clients alike to use SkyWard to maintain safe and compliant commercial operations.
Regulatory ServicesSkyWard can help you acquire regulatory approval – SFOC, Section 333 Exemption, COA, CAA Permission – and maintain compliance in your jurisdiction.
Operating ProceduresSkyWard can develop the procedures and documentation you need to maintain safe, efficient, and compliant commercial UAS operations.
Digital System of RecordA digital logbook to store required operations records and easily generate reports for customers, regulators, or insurers.
Safe-to-Fly ZonesSkyWard's Aerial Robotics Chart is a GIS overlay map with up-to-date airspace rules, notifications, weather, and other layers for safe, professional operations.
Operations ManagementSoftware tools for operator and flight scheduling, dispatch and logging – linked to the area of operations.
Fleet and Personnel ManagementAn online system for operators to manage credentials, airframes, certifications, training, and maintenance.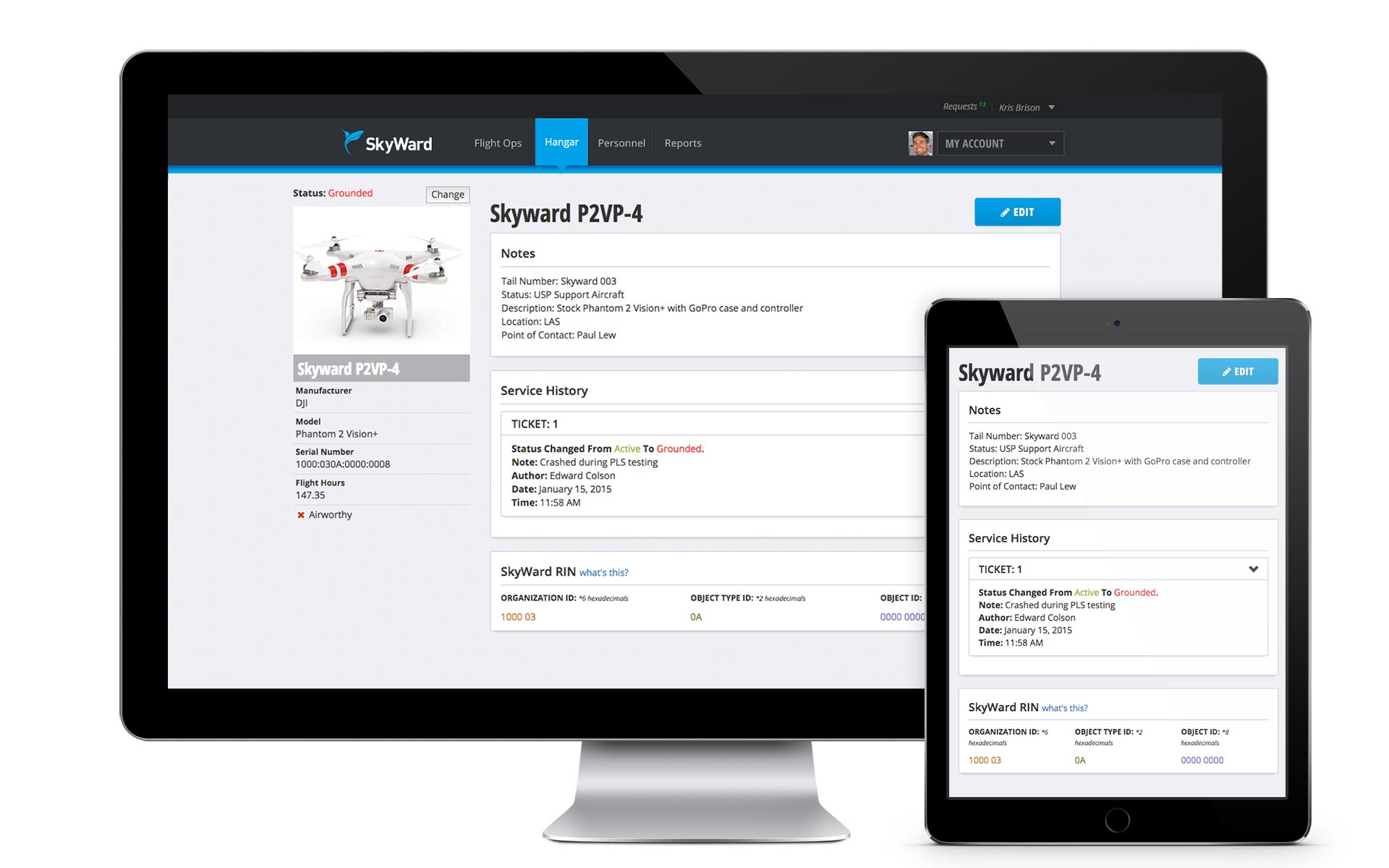 Transport Risk Management, Inc.12424 Big Timber Drive Suite 5
Conifer, CO 80433Phone: 720.208.0844Toll-free: 866.256.0227Fax: 720.208.0845Email: Transport Risk